Only here on our official website you get the best rate ever! Discounts on all available dates exclusively on this site!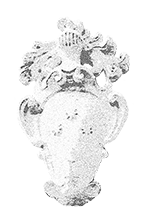 Distance from Villa Catarsena: about 20 Km.
The Sanctuary of La Verna is a monastic complex located in the territory of Chiusi della Verna, on a rocky promontory of strong suggestion, at about a thousand meters of altitude.
Surrounded by a centuries-old beech forest, the Sanctuary of La Verna was founded by St. Francis in this place, for him of retreat and prayer, where in the summer of 1224 he received the stigmata.
Thanks to its long history and importance, the Sanctuary of La Verna holds various artistic, religious and cultural treasures.
Once entered through the imposing entrance arch, you enter the Quadrante, a large open space that takes its name from the sundial of the Maggiore church.
The Maggiore church was begun in 1348 and finished in the Renaissance period.
Inside you can admire splendid terracottas by Andrea della Robbia and students.
Further down you can visit the small church of Santa Maria degli Angeli, very simple in form, which was founded in 1216 by order of St. Francis.

Also interesting for the visitor: the corridor of the Stigmata, a portico adorned with frescoes that connects several chapels and which then leads to the Chapel of the Stigmata, built on the site where the Saint received this divine sign.
The Sasso Spicco, a charming place where St. Francis used to pray.
The cave that was the cell of St. Francis, with its stone bed.

At La Verna it is possible to participate in prayer and mass celebrated by the friars.
The friars are also available for confessions, for guidance to the Shrine or for interviews.
---
PHOTOS OF "LA VERNA" SANCTUARY
SANCTUARY OF VERNA - AERIAL VIDEO
DIRECTIONS TO REACH "LA VERNA" SANCTUARY