Only here on our official website you get the best rate ever! Discounts on all available dates exclusively on this site!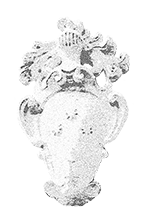 Distance from Villa Catarsena: about 65 Km.
Florence is known throughout the world as the "cradle of the Renaissance" and attracts millions of visitors every year with its artistic and cultural heritage.
Not to be missed is a visit to the symbol of the city, the Cathedral of Santa Maria del Fiore, whose first stone was placed in September 1296, designed by Arnolfo di Cambio. The building occupied several centuries in which eminent names of the art followed one another, including Giotto, who worked mainly at the Bell Tower.
The Uffizi Gallery, built at the end of the 16th century by Giorgio Vasari on behalf of Cosimo I de 'Medici, was originally designed to be an office for magistrates, technicians and merchants of Florence. Its name derives thus from its pristine use.
Today the Uffizi is a museum that houses some of the oldest and most valuable art collections in the world.

We can mention the "Madonna on the throne" by Giotto, the "Battle of San Romano" by Paolo Uccello, the diptych by Piero della Francesca "Federico da Montefeltro", "The Birth of Venus" by Botticelli, as well as some works by Leonardo da Vinci, one by Michelangelo, some by Raphael and several by Tiziano and Caravaggio.
The Bargello is a National Museum located in the ancient Palazzo del Podestà of Florence which, with a royal decree of June 22, 1865, became the first Italian National Museum dedicated to the arts of the Middle Ages and the Renaissance.
Inside, in addition to the palace itself, you can admire some of the most important Renaissance sculptures, including masterpieces by Donatello, Luca della Robbia, Verrocchio, Michelangelo and Cellini.
Another monumental symbol of Florence is the Ponte Vecchio, which until 1218 was the only bridge to cross the Arno river. The current bridge was instead erected in 1345 after the Arno had destroyed the previous one.
Initially used for merchants' shops (butchers and greengrocers) it was later used to host artisans and goldsmiths.
But Florence is not just museums and monuments; the visitor can enjoy the ancient atmosphere rich in cultural stimuli simply by walking through its alleys, even in the lesser known Oltrarno which still preserves the ancient spirit of the city.
---